TOP 10 PACKING-MOVING TIPS FOR EASY AND SAFE RELOCATION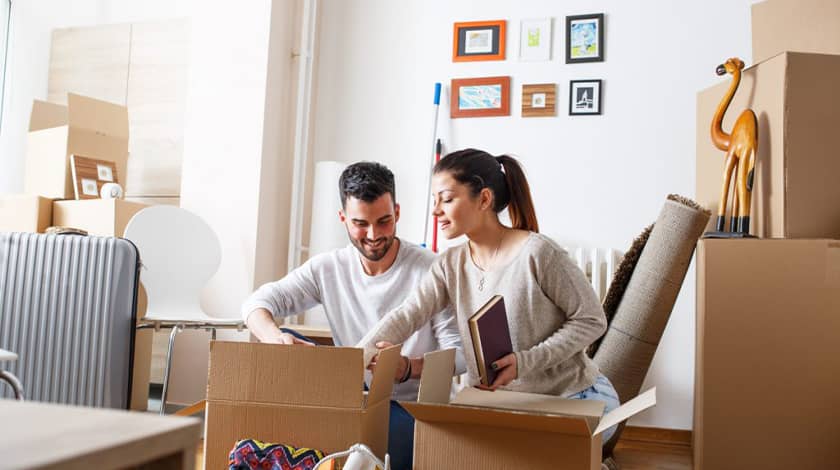 Feb 2021
Shifting to your new home is exciting in many ways such as new environment, the ability to make your new life more comfortable there, and much more. Relocation is very hectic, it drains physical and mental strength; shifting is often clouded by the stress of packing, moving, and organizing the relocating your household goods safely.
Therefore to have a safe and stress-free relocation it's best to hire packers and mover, who will professionally execute your moving task and help you relocate peacefully. Moreover, they provide on-time pickup and safe doorstep delivery.
Though you hire a moving company, there are few important things you must plan to make your relocation easy.
Plan your relocation, at least 7-10 days before moving date for local relocation, and 15-20 days before for domestic shifting plan. This will help you search and hire reliable packers.

Sort out and get rid of goods that you don't need anymore; you can sell or donate those goods. Doing this will considerably reduce your shifting charges too.

It's not advisable to shift your valuables like jewelry, financial lifesavers, important documents, laptop, etc., with movers.

Pack your essentials like medicines, personal care, toiletries, extra pair of clothes, kids items (baby food, toys, & so on), etc., to ensure comfortable stay at your new place, until you adjust there completely.

To avoid missing out important mails update your new address in firms like educational institutions, banks, credit card agencies, insurance companies, online shopping sites, etc.

To disconnect or transfer your utility services like LPG agency, Wi-Fi, water suppliers, DTH, magazine company, etc., contact your service providers.

Things like clothes, books, etc., don't need careful or proactive packing you can pack them in large carry bags, suitcases, backpacks, etc., available with you.

The best way to have a damage-free shifting experience is to guide the movers during disassembly, packing, loading.

To avoid your electronic appliances getting repaired, prepare your appliance for the move like unplugging cables from TV, defrosting the fridge, emptying water filter, etc.

Click pictures of your goods like electronics, furniture, etc., before dismantling/packing, so it's easy to identify if any damage happened.
Final Word
Once you have found your dream home, hire packers and movers to safely relocate all your household to your new place. You must do some planning and preparation from your side to have stress-free home shifting. We hope that the tips we have discussed above have provided sufficient information to help you relocate smoothly, without causing any damage to your goods.
While you hire movers and packers it's important to remember that companies offering low-priced quotes might be fraudulent company, that will involve you in moving scam. So when you hire a packing company, you should check their company profile, customer feedback, novelty, registration documents, etc., of moving company.